Web-based geospatial data hubs, Bougainville and Papua New Guinea
United Nations Development Programme
To support the United Nations Development Programme in Papua New Guinea we developed two customised geoportals for managing geospatial data, including supporting documentation and training materials. As part of the project we also developed an interactive website showcasing the outcomes of the 2022 Environment-Climate Analysis report through data visualizations and web maps.
Tech
GeoNode
PostGIS
QGIS
MapboxGL
Apache Echarts
"
The team at Mammoth Geospatial has continuously checked the boxes and more. They've done a wonderful job in turning our vision into reality. - The Biodiversity and Climate Geoportal allows a wide range of users, whether specialized or non-specialized, to connect, share, and visualize spatial data for monitoring and protecting Papua New Guinea's immense and rich biodiversity.
"
Joshua Turia
GIS and Information Assistant

Built with GeoNode, a web-based application and platform for developing geospatial information systems and deploying spatial data infrastructures, the portals are open access to everyone for viewing, as well as allowing registered users to upload, create and manage geospatial data, including styling layers and creating maps.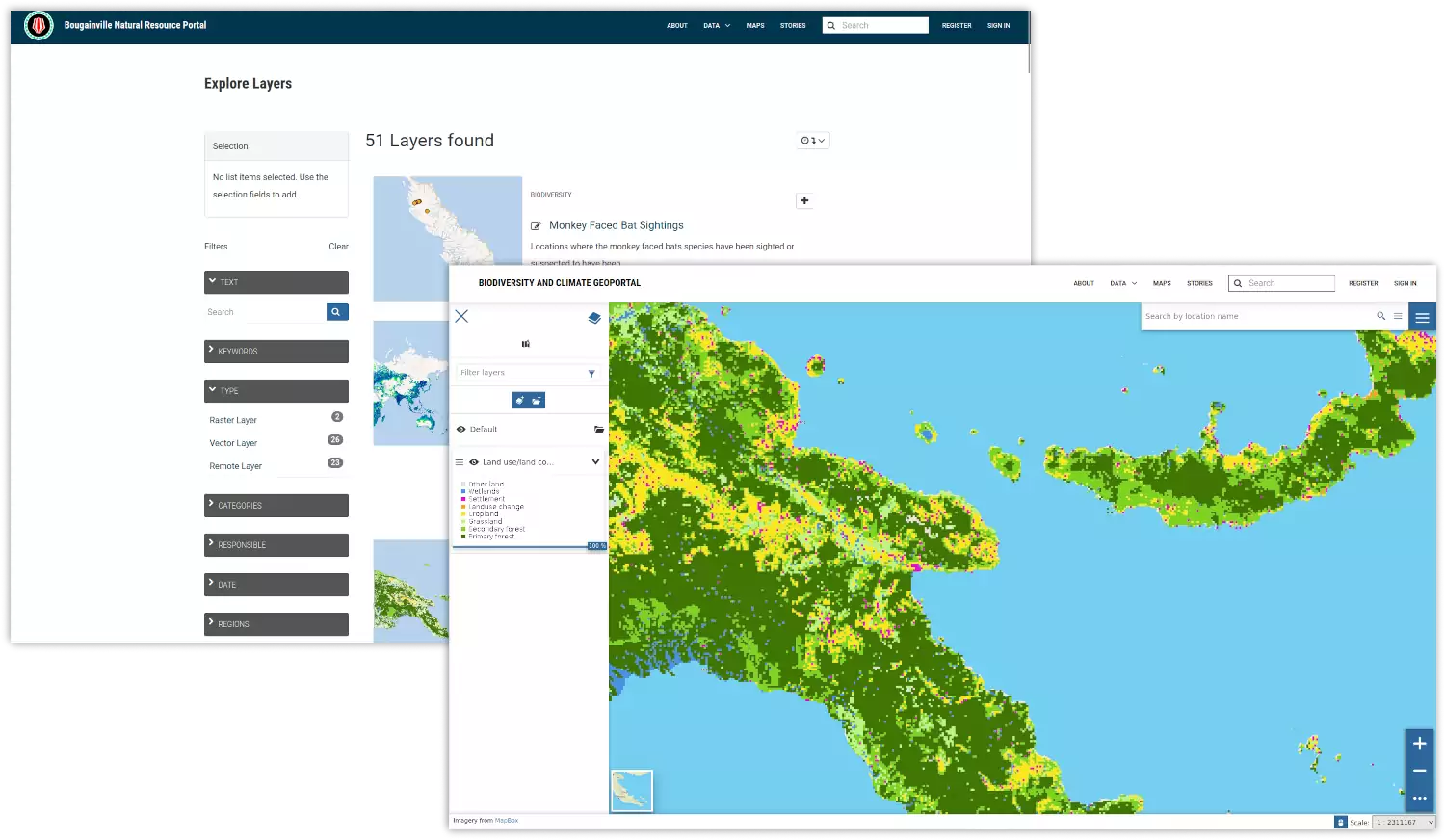 To support users and ongoing engagement, we developed training documentation and a series of videos for users of the portals.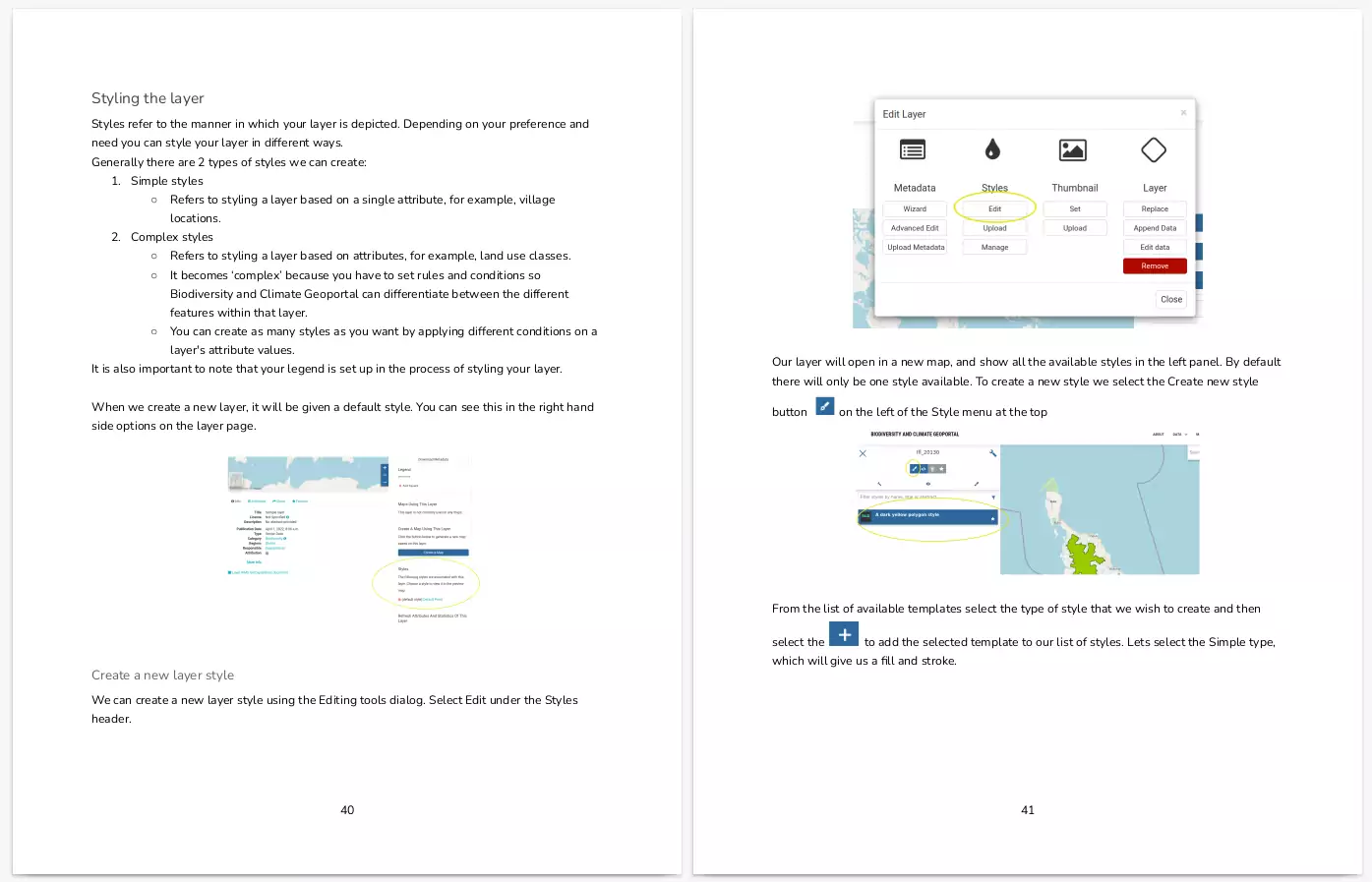 The final component of the project involved building an
interactive data visualisation website
to present the highlights of the PNG Common Country Analysis report, which collects and analyses information and makes recommendations about environmental topics. Interactive charts and graphs, and a series of web maps pulling in data from our geoportal APIs and other sources, were used to present the findings.