Field Data Capture
Effortlessly synchronise your field data with QGIS
In today's dynamic landscape, optimising field data capture is pivotal for success across industries. Using a field data capture app elevates efficiency, accuracy, and collaboration, facilitating real-time updates and seamless integration with systems like QGIS.
Key features include:
QGIS Integration:

Seamlessly sync your field data with QGIS, bridging the gap between the field and the office.

Offline Functionality:

Work confidently in areas with limited or no connectivity, knowing your data will synchronise once you're back online.

Automated Data Merging:

Intelligently merge collected data, eliminating the need for manual consolidation.

Customisable Forms:

Tailor data collection forms to match your unique requirements, ensuring precision and relevancy.

Data Validation:

Validate field data on-the-fly, reducing errors and enhancing data quality.
We can work with you to seamlessly integrate powerful apps into your workflows, ensuring efficiency, accuracy, and collaboration.
Some of our favourite open source solutions include:

Mergin Maps is a powerful open source solution for field data capture and synchronisation, specifically designed to seamlessly integrate with QGIS.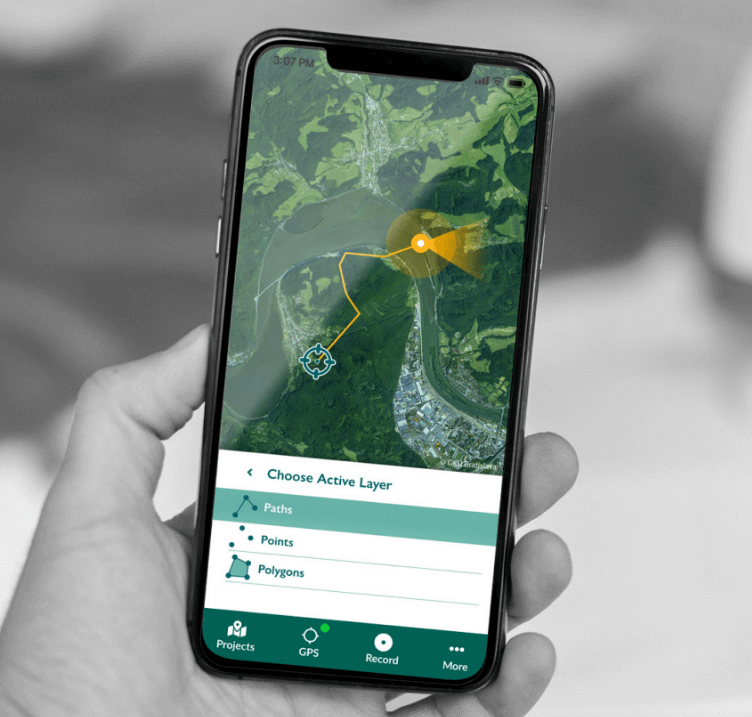 QField
QField is a powerful mobile app that extends the capabilities of QGIS to the field. It allows you to deploy QGIS projects to mobile devices, enabling data collection, visualisation, and analysis in the field.