GIS Support
Open source solutions tailored to your needs
Whether it's constructing your organisation's GIS framework, managing one-off projects, or providing continuous support, we've got you covered. From seamless integration into your daily operations to empowering you with the tools to thrive independently, we're here to ensure your open geospatial journey is effortless and rewarding.
Seamless GIS support for your day-to-day operations
Whether you need an on-call GIS professional or an extra pair of capable hands on your team, we offer flexible GIS support solutions.
On-Demand Expertise:

Access to skilled GIS professionals when needed.

Flexible Solutions:

Hourly or daily support options tailored to your requirements.

Monthly Retainers:

Convenient choices for ongoing support with appealing packages.

Problem Solving:

Troubleshooting, technical guidance, and issue resolution.

System Migration:

Seamless transition from your existing GIS to open source GIS.

Software Guidance:

Navigating and maximising GIS software functionalities.

Consultation:

Expert advice on GIS strategies, projects, and technologies.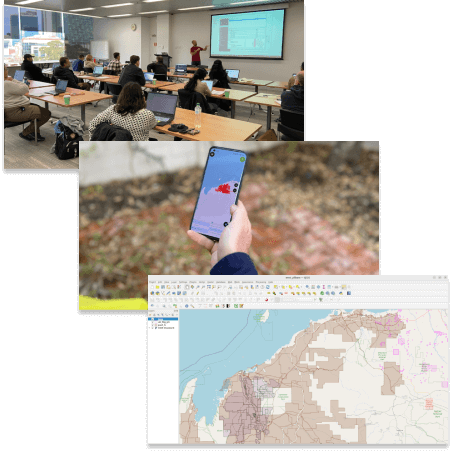 Building GIS systems
With a track record of assembling GIS systems for dozens of organisations, we're the partners you can rely on. Reach out to us to explore:
Streamlined Workflows:

Organising your processes for optimal efficiency.

Layout and Design Support:

Templates and style libraries for visually compelling outputs.

Database Mastery:

Spatial database setup, management, and seamless automation.

Web Presence:

Web-based maps and user-friendly data catalogues.

QGIS Enhancements:

Uncover the potential of QGIS plugins.

Spatial Data Infrastructure:

Build powerful infrastructures with open source tools like PostGIS, GeoNode, and GeoServer.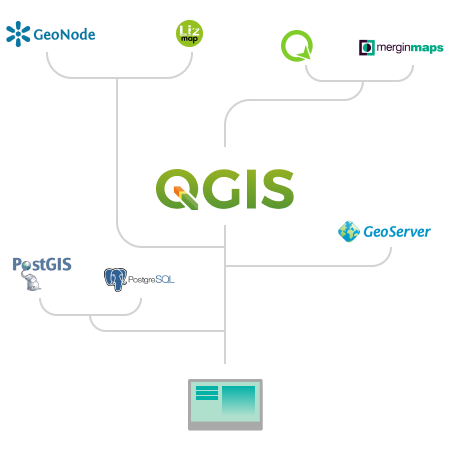 It's all about the data!
Inaccurate, disorganised, and chaotic data can threaten your whole project. With more than two decades of hands-on experience in GIS data management, we bring a wealth of expertise to the table. Speak with us about:
Precision Data Cleanup:

Heritage, environment, geoscience, and exploration data cleanup projects.

Tailored QGIS Data Packages:

Data packages customised to your specific requirements.

Fluid Workflows:

GIS data pipelines and optimised workflows.

Database Administration:

Expert management of your GIS databases.

Spatial Database Design:

Setting up and managing spatial databases using open source databases like PostGIS.

Optimised Data Structures:

Implementing data structures optimised for geospatial queries.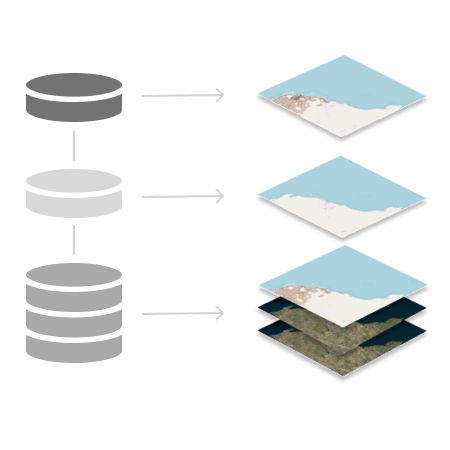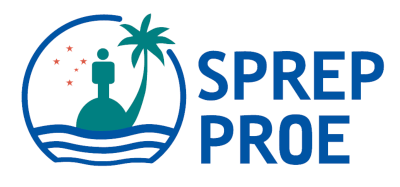 When we wanted to make OpenStreetMap data available for Pacific users, John Bryant from Mammoth Geospatial was the perfect match. Not only did he have the expertise to deliver in a very short amount of time, John sets the bar high when it comes to quality and detail. You really feel his passion for the open geospatial community. But most of all, it was a fun, learning, highly collaborative experience!
Julie Callebaut, Environmental Monitoring and Reporting GIS Specialist, SPREP, Samoa