Public workshop series: Q4MEx (QGIS for Mining & Exploration)
Hands-on training for the mining & exploration community
In this ongoing series of in person and online workshops, we've helped hundreds of people gain the skills they need to make the most of QGIS and other open geospatial tools.
Material is presented in an engaging, hands-on format using exercises and data relevant to the geoscience professional's workflow.
This hands-on workshop is designed for new and experienced users of GIS. We cover topics including:
key features of QGIS
importing, exporting, editing, and analysing geospatial data
workflows and tools specific to mining and exploration
creating professional-looking maps
sources of free geoscience data, satellite imagery, and templates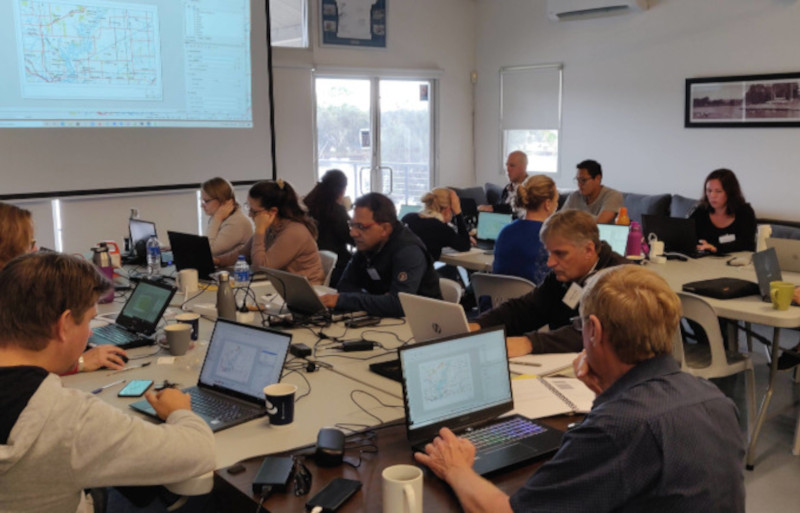 As a QGIS Certifying Organisation, our courses are endorsed by the QGIS project. Participants are eligible for an official certificate, and best of all, the proceeds of certification go directly towards supporting QGIS.